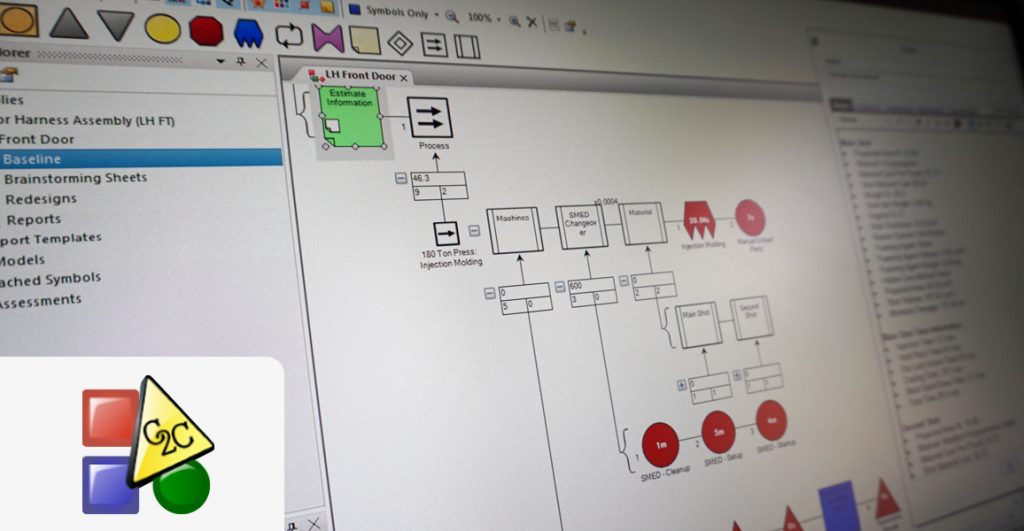 Costing becomes as easy as a click with Design Profit's Click2Cost™! Load the appropriate model and then click your way through the costing variations to quickly complete your costing analysis.
Design Profit's Click2Cost™ lets you perform detailed costing analyses utilizing our Custom Fields Application.
Simply convert your costing data from Excel or CSV files into the Design Profit® platform then use your cost models to diagram your parts manufacturing and assembly processes with the click of a mouse. Alternatively, you can also take advantage of Munro's material library and costing knowledge to find the material cost of components and subsystems.
Munro can supply a wide variety of cost models including:
Plastic Injection Molding
Tooling
Progressive Die Stamping
Transfer Die Stamping
Transfer Line Stamping
Die Casting
The Design Profit® platform integrates Custom Fields and Algorithms into Cost Models. The user can then employ Lean Design® assembly mapping along with all of the other benefits and features of the Design Profit Software with the added benefit of your internal cost formulas, or libraries purchased from Munro & Associates while managing product variation and redesign in a simple and time effective manner.
From there the user can generate all of the business case building reports within Design Profit in order to effectively analyze the cost of sub-assemblies to entire products or compare designs, redesigns, or variants in order to make smarter business decisions.
Click2Cost™ is a unique tool in the market and provides users with a way of both streamlining their costing methods while providing a better platform for analyzing their design in a visual tool.